Across all genres this year it has seemed that more than a handful of bands who have released our favorite records have been female fronted bands. It's true that gender shouldn't matter and these bands should be seen as bands, but we cannot ignore just how short it's been that this industry had such a small pool of artists representing the ladies out there. Please note that this isn't THE list, but rather the artists who have released albums this year and these are in no set order.
Chvrches-Pop/Indie
This band shouldn't be a stranger to anyone who follows this genre of music, better yet any music in general. Chvrches have made their own niche in the pop genre while being catchy and at times radio friendly without lacking originality or creativity. That is why 'Love Is Dead' is certainly on our list of albums we can't stop listening to this year. Go for a summer afternoon drive with the windows down and let this album be your soundtrack.
Now, Now-Dark Pop/Indie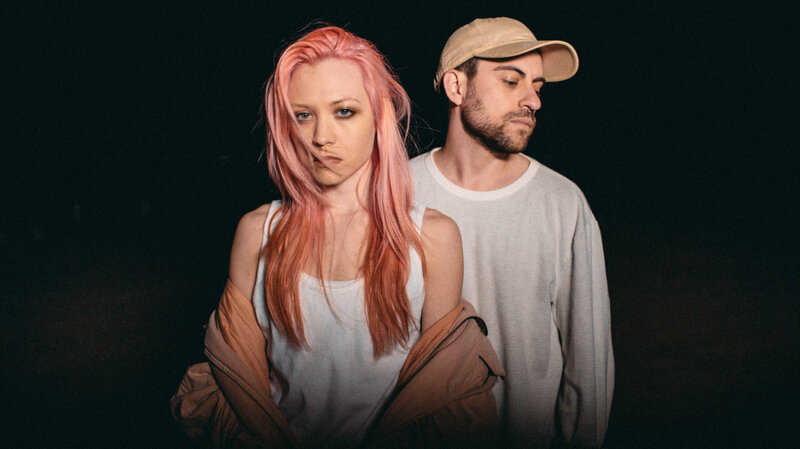 It's nuts how long Now, Now has actually been around. Since 2003, they have been bringing their pop sensibilities to the world with 2018 having their first release since 2012. This release, 'Saved', is a collection of vibey and moody songs with frontwoman Acacia "Cacie" Dalager's voice soothing your ears and mind into a state of relaxation. Certainly, a great album to listen to for calm evenings or late night adventures driving around.
Harm- Post-Hardcore
Getting into some of the heavier bands starts us off with Harm. If you have followed Soundlink Magazine enough this year they are no strangers to our site. Blending nostalgic stylings with their own spin, we get a special band here. Billie Cloer's voice carries the melodies and hooks over the band's hard riffs and progressions. Andrew Cloer and Ernest Smith Jr. compliment the melody with their screams resembling that of As Cities Burn. Their EP 'What We Know Is A Drop' is certainly our #1 of the year thus far.
Rivals- Post-Hardcore/Alternative
Another band our website has been gushing over is Rivals. This band certainly showcases how heavy you can be with no screaming. Instead, you have power and range in Kalie Wolfe's voice. It carries and pushes through their debut for Smartpunk Records 'Damned Soul' which is one of our top upcoming records this year. Currently, on the road with The Red Jumpsuit Apparatus, we were able to catch up with them and will be releasing that in the coming weeks!
Dream State- Post-Hardcore/Alternative
Dream State is very similar to Rivals in the sense of heavy music with powerful vocals, but they take it up a tad with CJ Gilpin being a dual threat with her powerful singing and emotional screams. Seamlessly switching between the two on their new EP 'Recovery', she definitely makes her presence known as a vocalist to watch out for. The band is from Europe and we cannot wait to see when they hit the states.
Floods- Pop/Alternative
Floods released a record this year via Invogue Records called 'Bad Times' but listening to it is the opposite. It has everything a great pop record should have without the cheesiness or same old same old chord structures. It gets stuck in your head, gets you in the feels, and makes you want to dance. This is one that snuck up on us and after that first listen it wasn't the last. They have the potential to be on a Chvches level one day, real talk.
Pale Waves- Dark Pop/80s Synth Pop
Pale Waves were a recent discovery for us but they haven't been stopped on our rotation since. They have that catchy 80s synth flair with modern pop hooks which causes you to want to listen to them again and again. The lyrics are unique in the sense that they have some dark themes despite the upbeat and catchy nature of 'ALL THE THINGS I NEVER SAID'. If you're into the dark moody lyrics with some upbeat music then give Pale Waves a try.
Hopefully you enjoyed this list of female fronted bands and though these are for 2018 releases, there are many more acts with some girl power pushing them along we could name.